Makongo & Family Charity (MAFAC)
The Makongo Family Charity, MAFAC is the brainchild of the Makongos, who intervene and reach out to vulnerable and deprived people and communities all over the world. Mafac focuses basically in domains of health, community development, education among others depending on its programs. From very humble beginnings through life challenges, Dr. Makongo and family wish to share whatever God has given them with others in need.
From it's headquarters in Colorado, the USA, the Makongo Family Charity, MAFAC has operationa; field officesin Cameroon, Nigeria, Guinea, and Ghana and also carries out humanitarian and other work in other countries accross the globe, where help is needed. MAFAC intervenes through its staff and team of volunteers.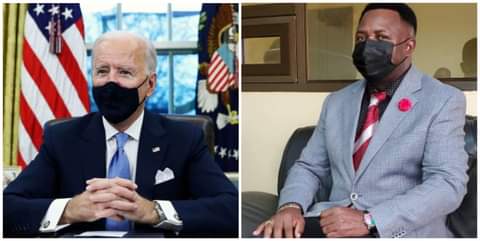 > FROM THE DESK OF DR. DAVID MAKONGO (AMERICAN PHILANTHROPIST)
DIRECT MESSAGE TO PRESIDENT BIDEN:
"Only an experienced President, with courage and character like you would solve the Southern Cameroons Virus:"
Learn More...