Mafac Chairman pays surprise Visit to Refugees in Ghana..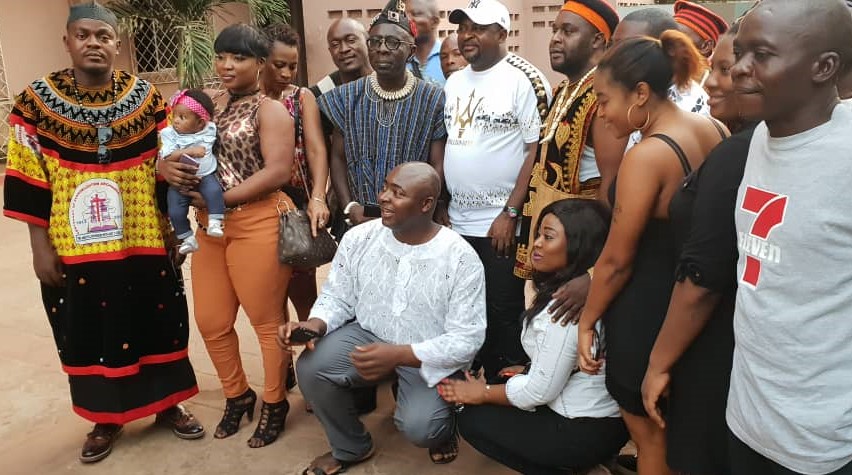 The Chairman of the Makongo Family Charity, (Mafac), used the occasion to encourage the refugees especially those from Cameroon to continue to live in hope and never despair.
Dr. David Makongo who decided to use his new year to spend time with the suffering and the needy, advised the refugees to be law abiding in their host country and regularise their situations with the refugee board while praying and working out strategies to return to their country of origin.
He said through the Makongo Family Charity, Mafac volunteers in Ghana, he was familiar with the problems faced by the refugees and will not relent to lend his support as long as the means is available. The MAFAC Chairman and philanthropist, Dr. David Makongo on the spot donated an amount of 2.500ghc to address some emergency concerns amongst the refugees.
Earlier on the Southern Cameroons community head in Accra Emmanuel Ketcha and the ECOWAS Mission Head of one of the movements demanding the respect of the rights of English Speaking Cameroonians, Prince Akere Divine who welcomed the MAFAC Chair, thanked him for all his charitable works and efforts towards improving the lives of refugees and internally displaced persons in Cameroon and Nigeria and wherever there is pain. The MAFACA project officer for Ghana, Mr Abuno announced to the refugees that MAFAC will be executing some projects in Ghana in 2019. The January 6 2019 visit of the MAFAC Chair in Accra ended with joy and happiness among the refugees and their guest.