Talented IDP Gets Mafac's Yearly Scholarship
He is an Internally Displaced teenager. 16 years of age. He escaped the violence in Bamenda in the North West Region and later found himself in Douala Cameroon's economic capital since February 2017. His father died in the wake of the conflict and his mother had to move to the city center of Bamenda for safety.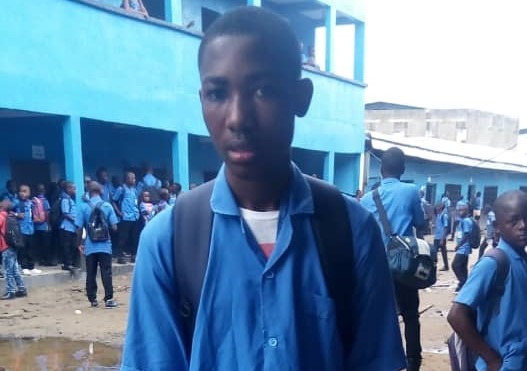 He had dropped out of secondary school and had very slim hope. His names are AWA BLESS CHI, second to the last son out of eight children to his mum. While in Douala he barely had time to be safe and get what to survive on living with a relative who has his own commitments and challenges. With his talents never hidden he resorted to making what he calls his own toys and attempting to sell them, using Indian bamboos. He displayed the said toys in the streets of Douala and was being paid a fee by curious onlookers.
Sometime in June 2019, AWA BLESS CHI caught the attention of curious onlookers and the local and international media which aired some of the display of his technology now dubbed Chi Style Technologies.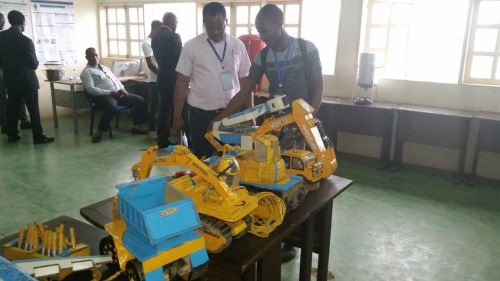 Months after the frenzy over his talents, schools were to resume in September 2019 in Douala and BLESS was in total frustration. BLESS then applied for a Mafac's scholarship and was immediately awarded a yearly sponsorship as part of his tuition which stands at 50000 frs (100 USD). Apart from that tuition Mafac brazes up to be providing him with monthly stipends. As at September 30 with the assistance Mafac and other benevolent people and organizations, BLESS is today a student in a private secondary technical institution in Douala, Cameroon for the 2019/2020 academic year. He is studying metal sheet and welding and is in Form 3 Technical. Mafac intends to follow him up to acquire his secondary and high school education certificates up to a degree level at the University of his Choice. "I almost losing hope. I am so grateful for the Mafac scholarship. I do hope they continue to support me until I fulfil my dream of becoming a world class Engineer in robotics," he said.
Before the crisis broke out in Southern Cameroons, many University of Buea students among others across the African continent had benefitted from the scholarship scheme.