Mafac Partners With Mawuh Global
Solutions to Assists Refugees, IDPs.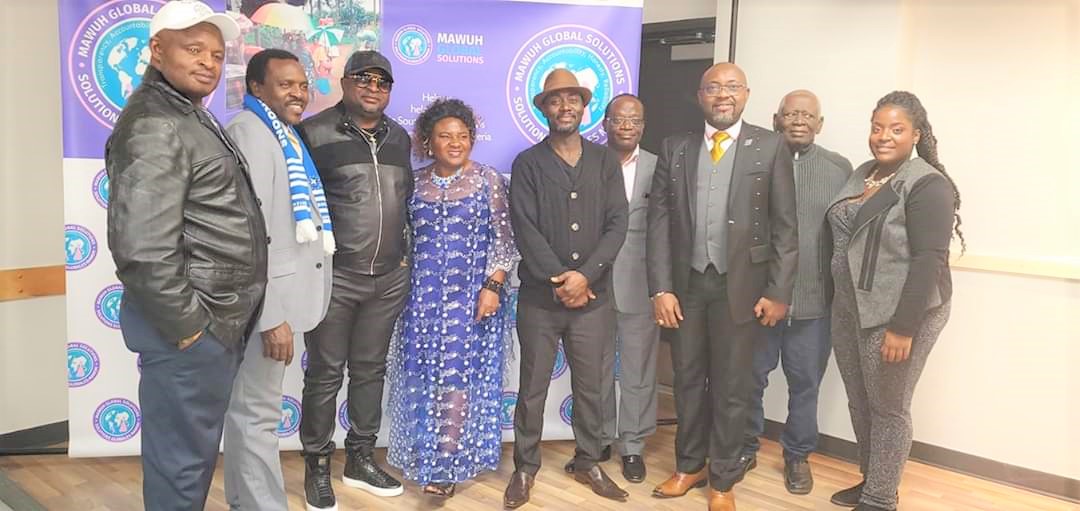 In keeping with its policy of stretching a hand to all individuals and organisations that assist vulnerable people, the Makongo Family Charity, Mafac has supported the NGO, Mawuh Global Solutions in its efforts to reach out to refugees and Internally Displaced Persons, IDPs from Southern Cameroons. To that effect, Mafac has donated the sum of 1000 USD. The donations took place in Canada on November 30 2019, when Mawuh Global Solutions was organsing a grand fund raiser on the sidelines of the launching of the organization.
Speaking at the occasion, Mafac Chairman Dr David Makongo called on all and sundry to cut their meals and expenditure and assist the vulnerable war victims from Southern Cameroons to avoid dramatic consequences. 'My appeal therefore, is that if many more diasporans do not reduce the portion of their daily meals or cut down on their number of meals per day in order to provide for the starving and the sick (mostly children and women), then we can be rest assured to lose many more people in this unholy war than we already have lost,' he said. He also extended the regards of Mafac's Deputy Chair, Mrs Silo Makongo who has always been an encouragement to the endeavors of the organization.
The Founder and CEO of Mawuh Global Solutions appreciated Mafac for all the hard work and sacrifices it has been undertaking to bring much needed humanitarian relief to our suffering masses in both Nigeria and Cameroun and other countries and said the donation would be properly used. 'This (donation)will help to provide some assistance to the sick and hungry IDPs and Refugees, books to some of the students who have not yet received their exercise books or some laboratory equipment, healthcare supplies or put some food in the kitchen to feed our students who should not be allowed to study with an empty stomach. Mawuh Global Solutions is very grateful and thankful for your assistance and would use this donation from Mafac to help touch the lives of these our vulnerable people' Mrs Esther Bakume said.
Mafac has always reached out to individuals and NGOs that help provide assistance to the needy