MAFAC SAVES ANOTHER LIFE
I thank God for using me AGAIN. Once I learned that one of us has been sent home for insufficient funds to pay for emergency medical treatment, I felt the urge to intervene or she would lose her life and I did what God asked me to do happily. Thanks she is alive.
You can read the story from different attachments below. Let's TOGETHER raise up our hands in thanks, prayers and praise to the Almighty God for using us to save another life. The lesson this teaches us is that all families must not have someone in America or abroad before they can get help. All of us abroad belong to all of us back home. Is the volume ok?
THANK YOU JESUS!
Dr. DAVID MAKONGO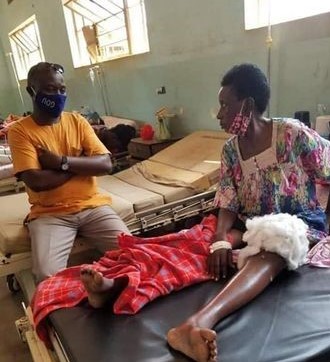 &nbsp&nbsp&nbsp