News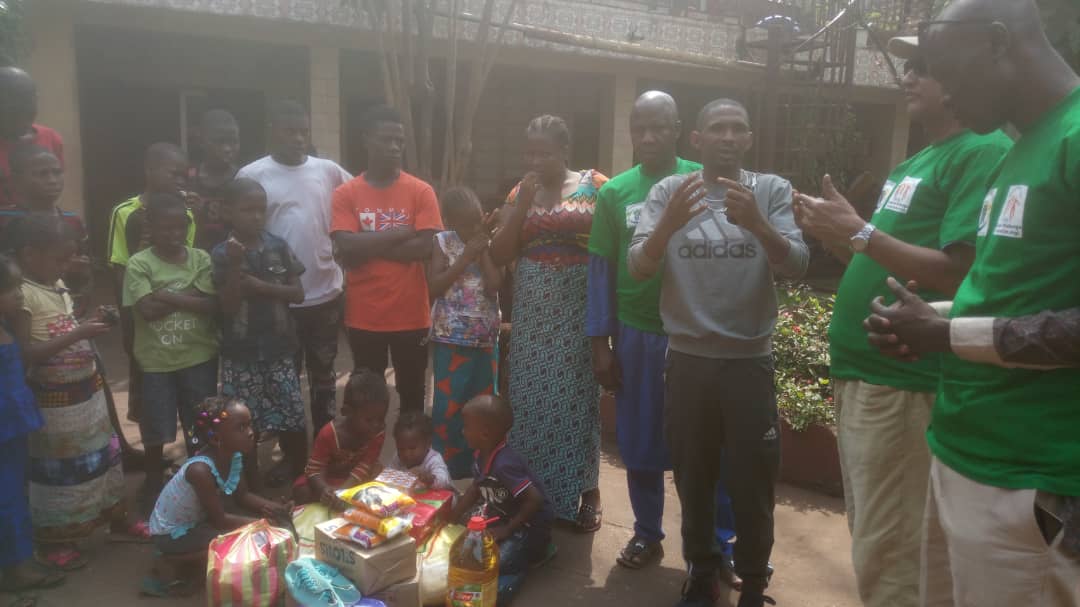 The Makongo Family Charity, Mafac, has touched hundreds of lives of orphans in some areas on the outskirts of Conakry, the Guinean capital. Mafac's Chair, Dr David Makongo, dispatched a team of the Organization's volunteers to share and commune with the less privileged. A need assessment had been made. A need assessment had been made. Three orphanages were visited and in each of them, food...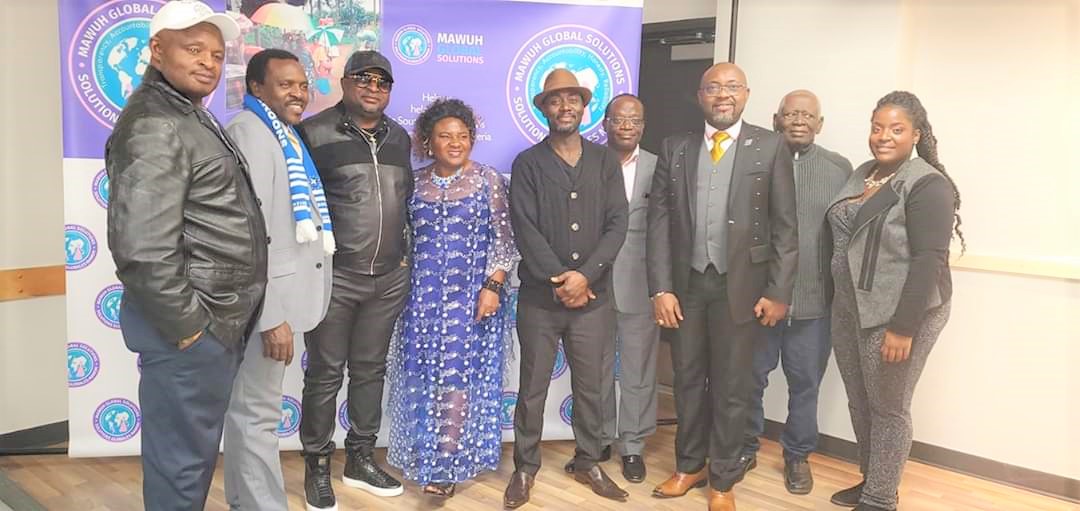 In keeping with its policy of stretching a hand to all individuals and organisations that assist vulnerable people, the Makongo Family Charity, Mafac has supported the NGO, Mawuh Global Solutions in its efforts to reach out to refugees and Internally Displaced Persons, IDPs from Southern Cameroons. To that effect, Mafac has donated the sum of 1000 USD...
He is an Internally Displaced teenager. 16 years of age. He escaped the violence in Bamenda in the North West Region and later found himself in Douala Cameroon's economic capital since February 2017. His father died in the wake of the conflict and his mother had to move to the city center of Bamenda for safety. He had dropped out of secondary school and had very slim hope. His names are AWA BLESS CHI, second to the last son out of eight children to his mum.
With growing number of orphans, abandoned children and destitute families against a backdrop of fighting between government troops and Pro-independence armed fighters, the need for shelter for thousands remained a cause for concern in the North West and South West Regions of Cameroon. The two regions in Cameroon have known a violent armed conflict which escalated 2016.
MAFAC Donates Farm Tools To Women Associations in Guinea To promote agriculture in Guinea and especially in mining areas, the NGO, Makongo Family Charity, Mafac, made a donation to Women Associations in Sidikila, a community located in the Mandiana area, Upper Guinea. The handover of this donation took place on May 7th, 2019 in the presence of the leaders of the said NGOs, the elderly community leaders, and the local authorities.
The Makongo Family Charity (MAFAC) put smiles on the faces of close to a hundred refugees, by distributing Christmas and New Year gifts to them in Takum, Taraba States, in Nigeria. With an estimated number of 40,000 refugees who have fled and moved to Nigeria because of the crisis in Southern Cameroons, the donation was part of its humanitarian support to refugees and IDPs.
The Makongo Family Charity (MAFAC) has provided significant assistance to some wives of Southern Cameroons prisoners of conscience to start their own small businesses. It also provided significant assistance to some prisoners to start their own small money making businesses inside the prison premises. This will help them also provide financial support to their struggling families while still in detention. Scores of the detainees benefitted.
The Chairman of the Makongo Family Charity, (Mafac), used the occasion to encourage the refugees especially those from Cameroon to continue to live in hope and never despair. Dr. David Makongo who decided to use his new year to spend time with the suffering and the needy, advised the refugees to be law abiding in their host country and regularise their situations with the refugee board while praying and working out strategies to return to their country of origin.
After a visit to the children of the nurse who was killed alongside her husband in the wake of the Southern Cameroons war, the Makongo Family Charity, Mafac has continued to provide relief to Internally Displaced Persons in Northern zone of Southern Cameroons for weeks now.The Mafac relief team was at compounds at the Council Junction, two big compounds in Mile 3 Nkwen, two others in Atuakom , One at Mulang all within the Bamenda and Mezam areas. A total of six homes hosting IDPs that came from Bali, Kendem, Chomba, Mbatu, Banso and also from Bafut were visited.
The Makongo Family Charity, Mafac, Refugee Tailoring Training Center, has been awarded its first contract that involves the provision of school uniforms, books and other schools material to hundreds. The announcement was made August 21 2018 in Ikom, Cross Rivers State, Nigeria during the inauguration of the Center. "Let me announce that Mafac is giving this training center its first contract, to sew hundreds of uniforms to pupils and student refugees who would be back to school soon. No child would be left out. We do encourage many more to be confident and visit the center with more of such contracts for the refugees. It is our wish that in a medium and long term, you become self reliant," an address from Mafac's CEO, Dr David Makongo said.
I am humbled to be here today and to be part of this historic event. I want to first thank the Nigerian government for all what it has been doing to carter for the thousands of refugees from Cameroon for close to 2 years now. We want to also thank all the Nigerian families hosting some of our people and all other organisations which have being providing relief for our fellow brothers and sisters.
After Fako Division, the Makongo Family Charity's team of volunteers have been visiting Internally Displaced Persons, IDPs living in bushes and forests in Meme Division of South West Cameroon. Mafac volunteers report that the local community leaders do thorough checks before allowing relief material to reach the IDPs. Transportation of the food and nonfood items into the bushes was also a major challenge.
After hearing the cries of hundreds of children who are refugees in Nigeria, the Makongo Family Charity, MAFAC, has come to their rescue. The philanthropic and humanitarian organization has provided benches and a canopy to these children who were studying under the sun, in one of the refugee camps in order to make the teaching and learning process easier.
The gentleman had spent almost a week with bullets on his body. He was shot in Mamfe by Cameroon's defense forces on June 20, 2018. Like many other victims who take the risk of living the bushes to, visit their homes the survivor was targeted Cameroon soldiers. With a rope tied round his waist to reduce bleeding, the victim was immediately rushed back into the forest.
The detention conditions have been pathetic for the close to fifty sixth Southern Cameroons detainees, in one of the lock up facilities in the Littoral Region, French Cameroun. Some of the detainees were reportedly arrested in the Southern Cameroons. Apart from sleeping conditions, their feeding remains a big challenge.