News
September 16th, 2022

ENCOURAGING CHILD EDUCATION!

Dr. David Makongo buys books and pays fees for several opharnages in the war torn areas of the Southern Cameroons.
May 22nd, 2022

ON COURSE TO RESCUE ANOTHER CHILD!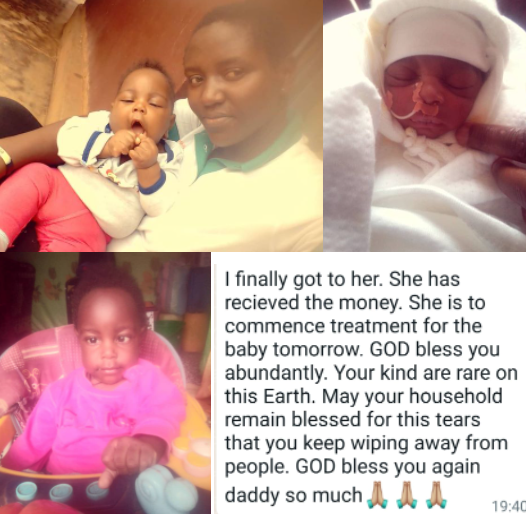 We have just provided emergency medical assistance to save the life of this innocent child in Bamenda after receiving the following message from one of our volunteers: "Good morning Dr. Sure you are doing ok. There is a case of a girl I came across on a platform. She is in bamenda and has a son who she gave birth to prematurely at 6 months and the child was incubated all through. So latter on when he was sent out, he started growing at now he is 1year 3 months but the child is unable to seat or walk. The Doctor says let her go to saboga at Bafut but she has no means. So she was trying to reach out if she can be helped by any organization. The girl is 22 years. So I did a video call with her to ensure it is true and I confirmed. I saw the child and all."

Money from my wife and I just got delivered for treatment of this child to commence immediately and without further delay. Pray for this child. Thank you..

Dr. David Makongo

April 13th, 2022

MAFAC DONATES FOOD AND OTHER ITEMS WORTH OVER 1.000.000 FRS (1 MILLION Frs CFA) TO BUEA CENTRAL PRISON!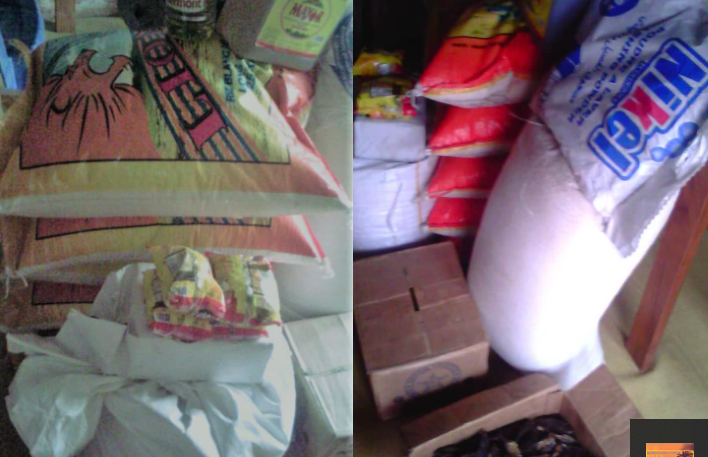 Happy to announce that Buea Central Prison was served food and other items provided by MAFAC out of a million francs CFA donation to fight the hunger and starvation our brothers are facing in LRC stinking jails.

Thank MAFAC volunteers for their courage, honesty and dedication to the service of our people and of humanity.

Dr. David Makongo

January 31th, 2022

GOD COME DOWN!

God has used us again to save the life of another child in Uganda after her poor mother was kicked out of the hospital with her sick child who needed to under emergency surgery if his life was to be saved.

The the number of women and children kicked out of hospital for lack of money to treat themselves that we have saved in Uganda in the last 8 months alone is increasing and very concerning.

God come down and save your African children. God come down.

Dr. David Makongo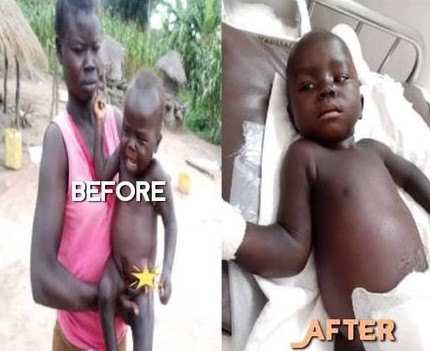 January 28th, 2022

REACH OUT TO THE NEEDY!

We have rescued five little children including a set of twins from Kwakwa and their single mother who have been struggling to live or die due to lack of food in Tole.

Watch this video to the end and reach out to the needy. As for me, I will never surrender!

Dr. David Makongo


January 27th, 2022
MAFAC INTERVENES TO SAVE A UGANDAN BOY'S LEG

So happy we saved his leg and his life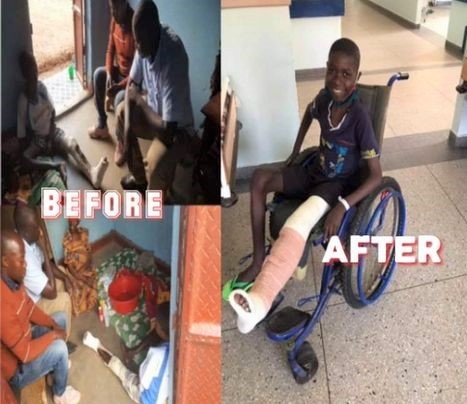 A Ugandan hospital sent this teenager home with a stinking wound that was about cutting his leg off into two halves before someone contacted me to help immediately and so I did!
Today, you can see the smile on his face and I'm happy God used us to intervene in his life. He will no longer lose his leg nor his life because of this wound and because his family is poor.
My friends, everyone got problems but my choice is to solve this kinds of problems even if I get to go without food today. I know God will provide another day.
Dr. David Makongo
(Father to the fatherless)
January 20th, 2022
MAFAC TAKES CHARITY BEYOND BORDERS

TODAY IS A DAWN DAY FOR LILIAN AND HER DAUGHTER IN KAMPALA.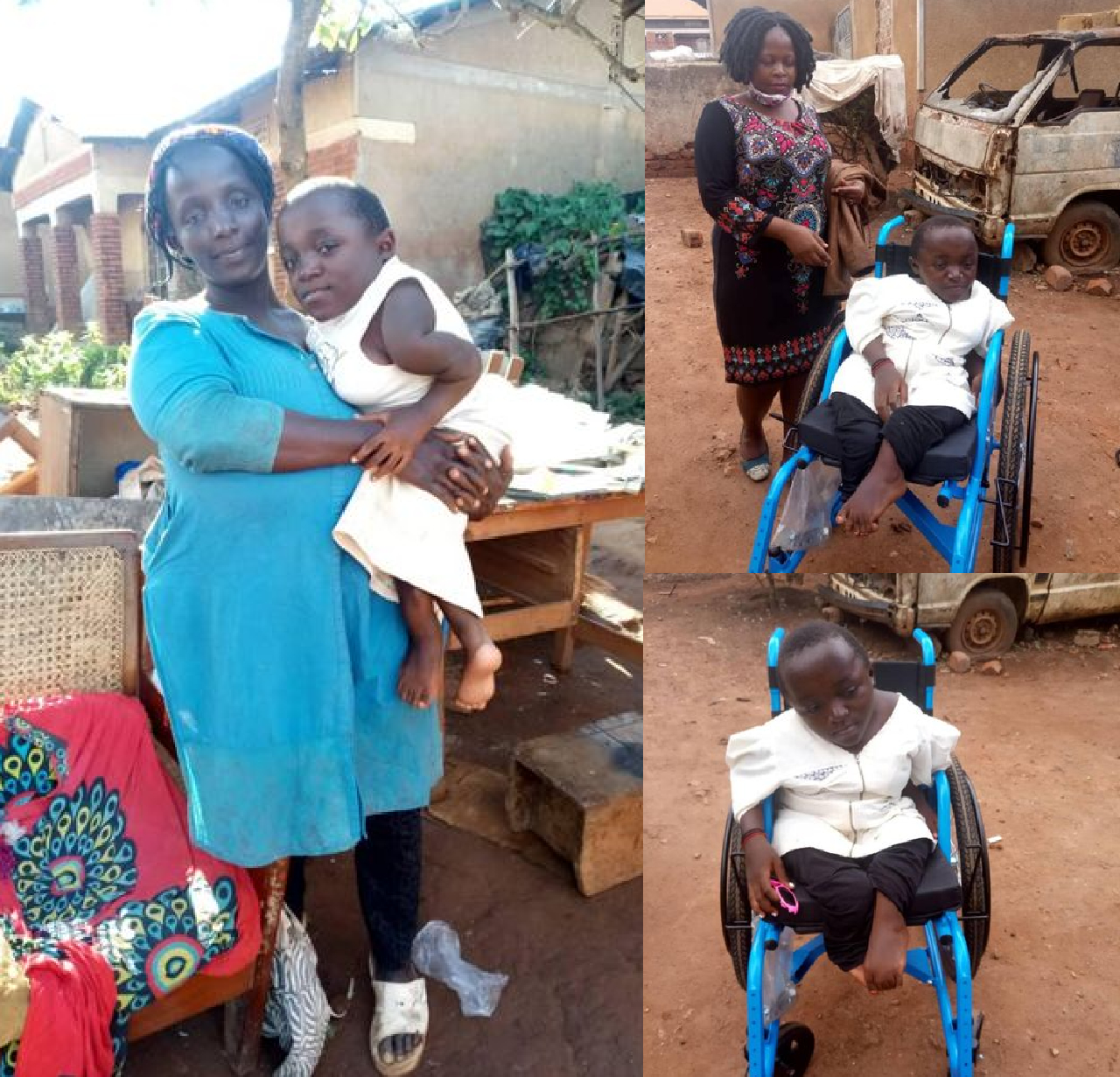 Raped by unknown men at the age of 14, Lilian got pregnant and gave birth to Jannete (now aged 13 years and weighing over 50kg). As a single mother, Lilian is hardworking. Goes from home to home cleaning, cooking and washing clothes just so she can feed her physically challenged daughter and also pay her school fees.
But the weight of that child (50kg) has been a very BIG challenge to her mother, particularly taking her to and from school and sometimes to her job site if she isn't lucky enough to find someone who volunteers to look after her daughter.
From the forgone, they contacted me directly through a someone who knows about MAFAC with pictures that drew my sympathy for the mother and her daughter so I decided to help. Yesterday I paid for her a wheelchair and today is a dawn day for both mother and daughter.
The mother has just dropped down 50kg of load she has been lifting every day for several years now caused by a rapist who has no clue what Lilian and her daughter with disabilities are going through because of the crime he committed against Vivian. Thank God for using us in Southern Cameroons to change their story in East Africa. Let's make the world a better place.
Dr. David Makongo
(Father to the fatherless)
December 29, 2021
CHARITY BEYOND BORDERS!!

MAFAC has paid a humanitarian visit to thr Osu Orphanage home in Accra, Ghana.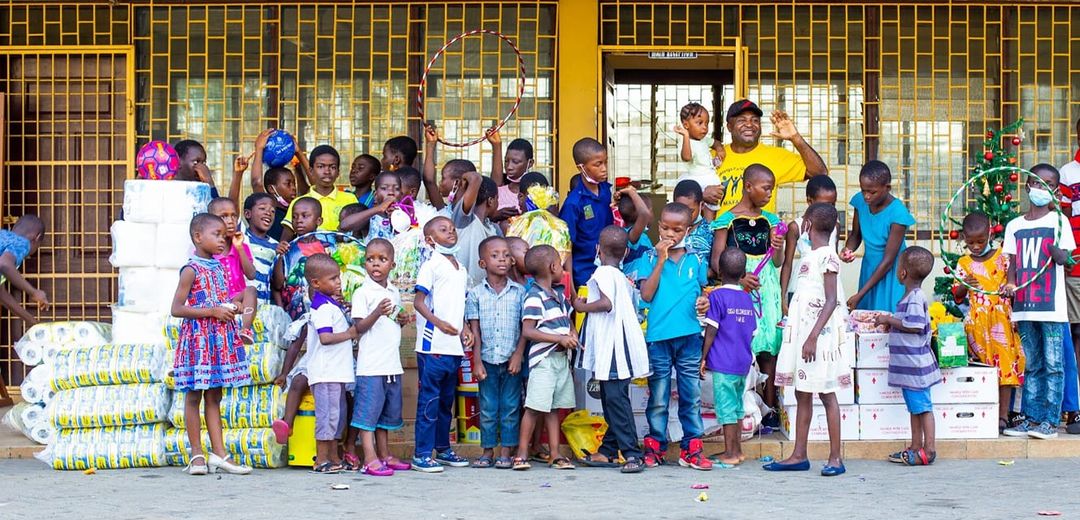 Food, games and sanitary materials were among the gifts donated. To the MAKONGO FAMILY, charity is character and justice. Meaning, charity; brings out the character of the giver and justice means fairness to the needy receiver. This is how social equality, justice, peace, security and harmony can be achieved in our society).
A country like LRC made of only a few rich people in power while the majority population is suffering will never be in peace and will never prosper. I'm confident about winning our future. My friends let's love and trust and be there for each other; we will prevail.
Dr. David Makongo
(Father to the fatherless)
December 21, 2021
Distress call from volunteer in Bingo Hospital to Mafac Founder Dr. David Makongo for emergency help to save the life of a cancer patient.
December 4th, 2021
IDP mother of tripplet send message of appreciation to Mafac founder Dr. David Makongo for rescuing her and her three children
Recently, a video of this our daughter and young nursing mother who had given birth to triplets went viral on social media. In the video, she sent out a chilling appeal for assistance.
The description she gave of her state of affairs elicited tears from my eyes and at the same time made me to smile. I shed tears in spite of myself because l put myself in her shoes and thought of the burden before her. You may wonder why l also smiled and felt good?
She wiped our tears by safely delivering to us three children at a time when we were mourning the deaths of two of our lovely Ambazonia toddlers, who were murdered by Cameroun genocidal agents sent to wreck havoc on our civilian population simply because we dared to stand up for our rights to a free homeland. Indeed, the birth of these triplets despite the surrounding circumstances is God's way of saying weep not people of Ambazonia. Rather rejoice for what l have for you is bigger and better than what the oppressor and exploiters are taking away from you.

I guess many had my kind of feeling and reacted similarly. What precisely did l do? I immediately sprung into action with the MAFAC team thus we arranged and had a video conference with her family to ascertain her condition and do a needs assessment. Following this, I made a cash donation to her to enable her buy the needs of the children and provide food for the family. In addition to this, l made a promise to stand by them at all times.


Charity is love. Let love lead and be made manifest in what we do to our fellow brothers and sisters in Ambazonia. All for one and one for all. No one will be left behind while we seek justice for our people and a safe and prosperous homeland for all Ambazonians.
Thank you'll for your kind attention.
Dr David Makongo
November 18th, 2021

I BROUGHT SMILES HERE TOO!
I have personally spoken on live video to this our young mother of threeplets. After seeing the factual conditions under which they live and personally assessing her urgent needs and necessities of her children, I have promptly provided an important amount of money to cater for each child.

As far as I'm concerned this children will be given the care that they deserve. I also pledge to play a frequent role in their upbringing until this young mother can find a job.

Let's care for and love one another unconditionally.

God bless you'll.

Dr. David Makongo

November 19th, 2021
CHARITY WITHOUT BOUNDARIES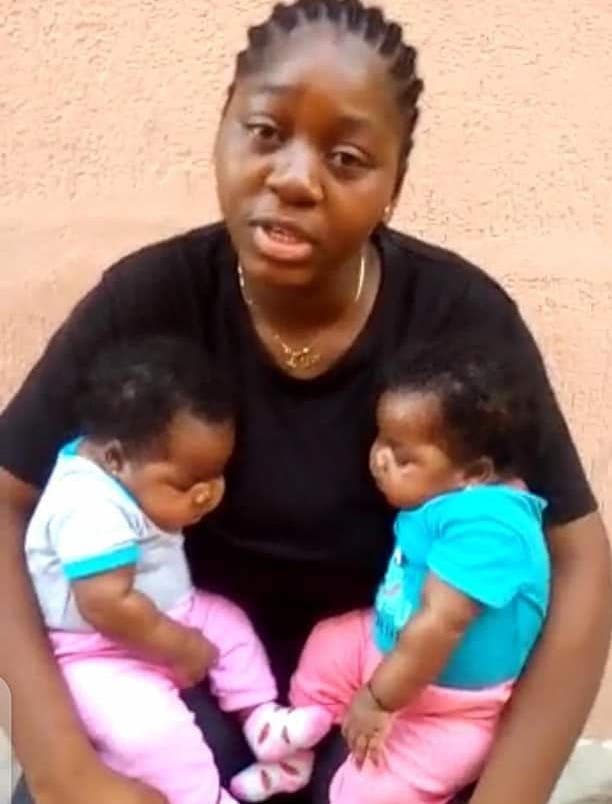 I'm pleased to inform those who reached out to me about this our young mother of twins who was stranded in Dubai, that I provided some of the financial assistance required for her to return home.

We pray for her and our two beautiful children under her care.

Let love rule.

Thank you.

Dr. David Makongo


November 5th, 2021
MAFAC donates benches to Community schools in the Northern Zone of the Southern Cameroons.
August 29, 2021
MAFAC DONATES FOOD ITEMS TO REFUGEES N GHANA WORTH 600.000 Cedis on during October 1st, celebrations - 2021 .
October 2nd, 2021
MAFAC DELIVERING 600 CLOTHING ITEMS TO VULNERABLE IDPs IN BENAKUMA (NORTH WEST, SOUTHERN CAMEROONS).
August 24th, 2021
MAFAC GLORIFIED IN CUP OF NATIONS
Guinean authorities exemplify MAFAC support towards the needy and the youth by waering MAFAC T-Shirts in the African Cup of Nations (Basketball) in Rwanda. I'm proud to be a sponsor of the Guinea national team and of Youth Development in Africa.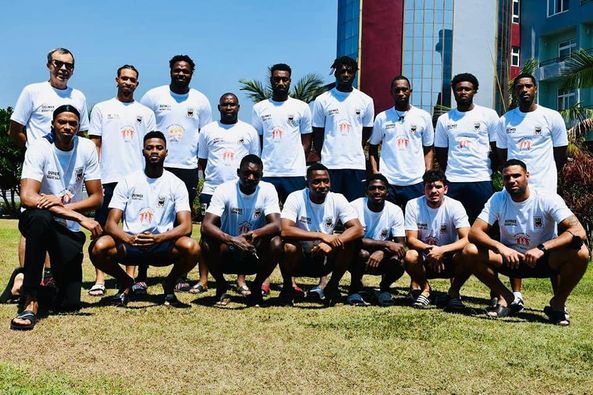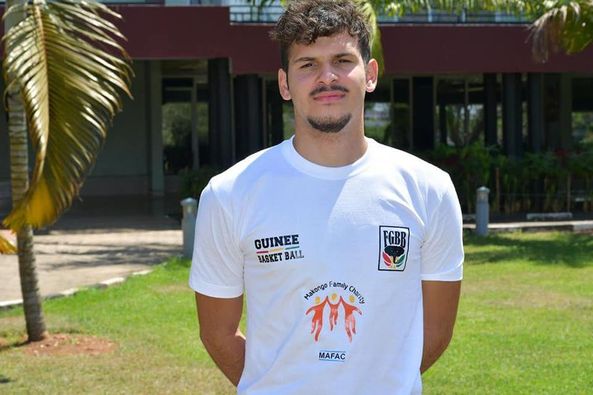 &nbsp&nbsp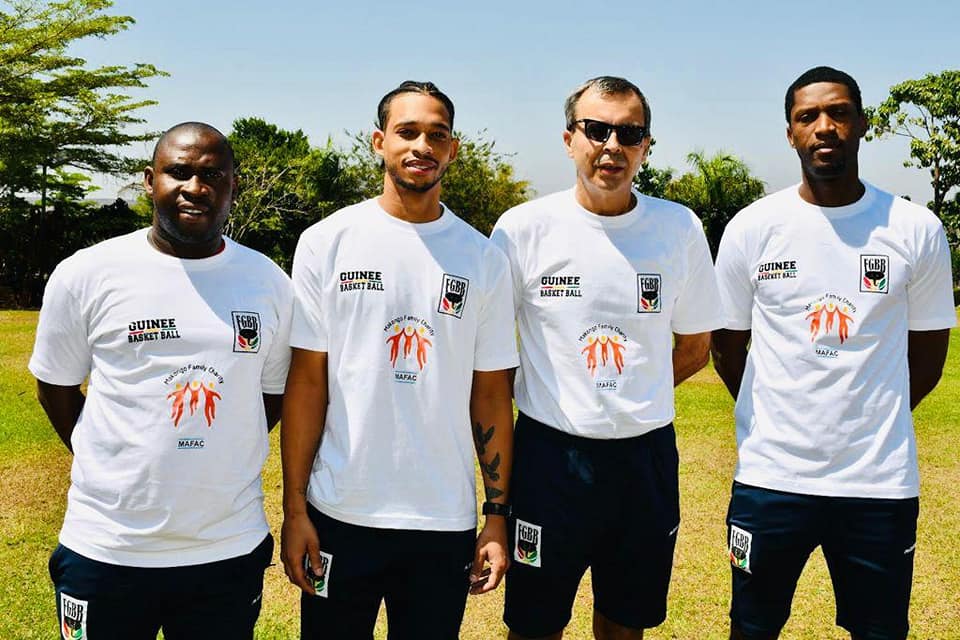 June 8th, 2021
Due to the intervention of the Makongo Family Charity (MAFAC) IN projects targeting IDPs, many females have been traied at the Phoenix Tailoring workshop in income generating activities. The sucesss of this project shows the great efforts that MAFAC is making to help our IDPs get on their feet, as well as to acquire the skills that will enable them to earn an income and provide for their familes.
June 3rd, 2021
MAFAC founder, Dr. David Makongo fulfills promise to provide food provisions to orphanages in the North West Region of the Southern Cameroons.
May 22nd, 2021
BAMENDA PRISON GETS LOVE FROM MAFAC!

Southern Cameroons POWs in Bamenda Central Prison Smile as the MAFAC Gifts Caravan to Six Key Prisons and Detention Facilities Stops by!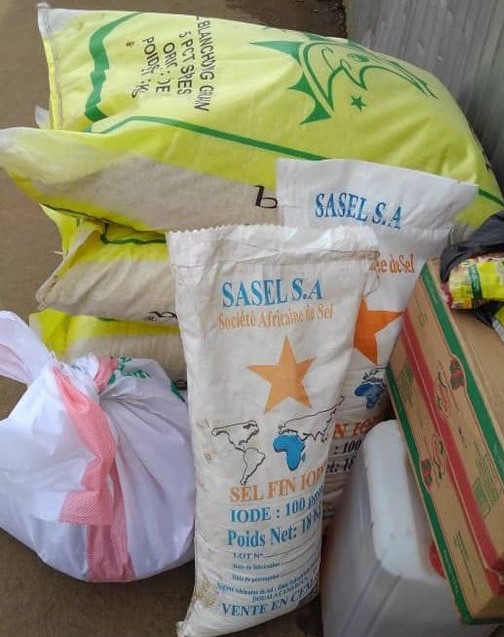 MAFAC team of volunteers brought our assistance to the Southern Cameroons POWs in Bamenda Central Prison as highlighted in our donation package to six key prisons and detention facilities in the Cameroons. The prisoners of conscience expressed sincere gratitude and joy in the reception ceremony and in their acknowledgement letter, they were full of praise to the Dr David Makongo family charity for constantly thinking about them and always coming to their assistance - a duty we pledge to perform until the exaggerated suffering subsides.

My prayer is that my brothers and sisters in the Diaspora may join the few who care and give to our people especially in times like this to do more so that no Southern Cameroon victim of the dirty war waged against us may sleep hungry and abandoned to fate. None should ever know lack of food, essential healthcare, clothes and accommodation as an lDP, POW or Refugee, while we are alive. We Promise, we Deliver!.

Thank you'll.

Dr David Makongo
May 13th, 2021
The Untold story of a murderous attack by Cameroon terrorist forces in 2019 on a defenseless family in the Northern Zone of the Southern Cameroons.

Recent reports of a sadistic and murderous attack on a defenseless family, including women and children by Cameroon security forces in the Northern Zone of the Southern Cameroons has reached the offices of the Makongo Family and Charity Organization, necessitating it's intervention in support of the victims. After initial interviews of the survivors, we're able to provide some initial details about this painful event.

Sometime in 2019, Cameroon security forces, somewhere in the Northern Zone, attacked a peaceful and defenseless family in one of the most cowardly and sadistic attacks of this war, deliberately shooting and killing the father of the compound, one of his wives, a daughter, while shooting a surviving boy of barely 14 years on both knees. In this attack, a three months old baby was also shot and wounded for absolutely no reason.

After the murderous attack, one of the surviving wives of the deceased father of the compound managed to take the wounded to the hospital, where the same Cameroon security officers later on came, threatening the medical staff to know who brought the victims to the hospital. As MAFAC continues to assist the survivors of these atrocities, we're also carrying out investigations to uncover the full facts of this particular incident with a video interview soon of the mother of the surviving boy who was deliberately shot on both legs.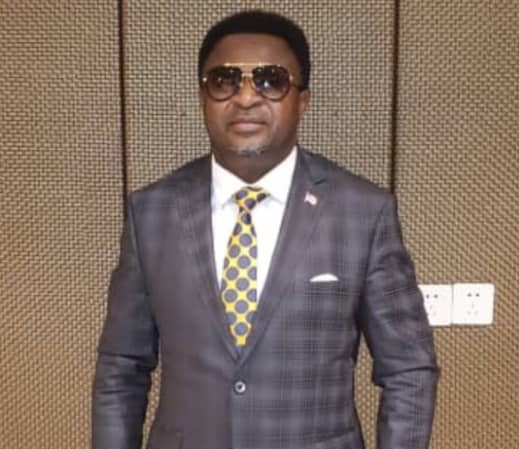 RESPONDING PROMPTLY TO CALLS FOR RESCUE, MAFAC HAS DONATED A CASH AMOUNT OF 1.200.000FRS TO WIPE THE TEARS OF ANGLOPHONE DETAINEES IN SIX PRISON FACILITIES IN THE CAMEROONS.
This follows repeated calls for intervention to fight hunger, starvation and illnesses in some six detention centers where some ANGLOPHONES are being illegally detained following the ongoing crisis.
The cash donation by DR. DAVID MAKONGO on behalf of charity (MAFAC) is strictly for the purchase of food to be distributed in six prison facilities in the Cameroons as follows:
1. Buea Central Prison = 300.000frs
2. Kondengui Central Prison = 250.000frs
3. Baffousam Central Prison = 150.000frs
4. New Bell Prison Douala = 150.000frs
5. Bamenda Central Prison = 100.000frs 7. SED = 25.000frs
8. Total money transfer fees and transaction fees = 175.000frs

IT IS Dr. DAVID MAKONGO'S BELIEF THAT NO ONE SHOULD BE MADE TO SUFFER BECAUSE OF THEIR POLITICAL OPINION. IT IS ON THIS BASIS THAT I STRONGLY RECOMMEND THAT NO SOUTHERN CAMEROONIAN CITIZEN SHOULD EAT THREE SQUARE MEALS A DAY WITHOUT FIRST ASKING WHETHER OR NOT our POWs, IDPs OR REFUGEES HAVE FOUND AT LEAST ONE MEAL TO EAT FOR THE DAY OR NOT AND RESPONDING APPROPRIATELY TO THEIR NEEDS.

SHARING IS CARING.

Thank you'll.

DR. DAVID MAKONGO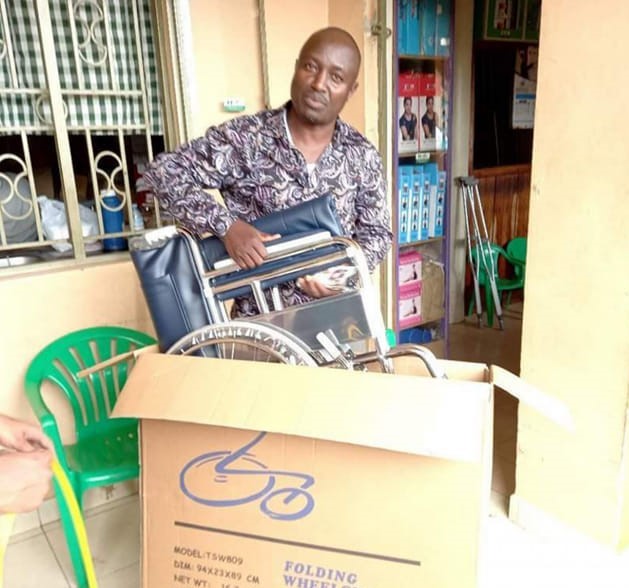 &nbsp&nbsp&nbsp&nbsp&nbsp&nbsp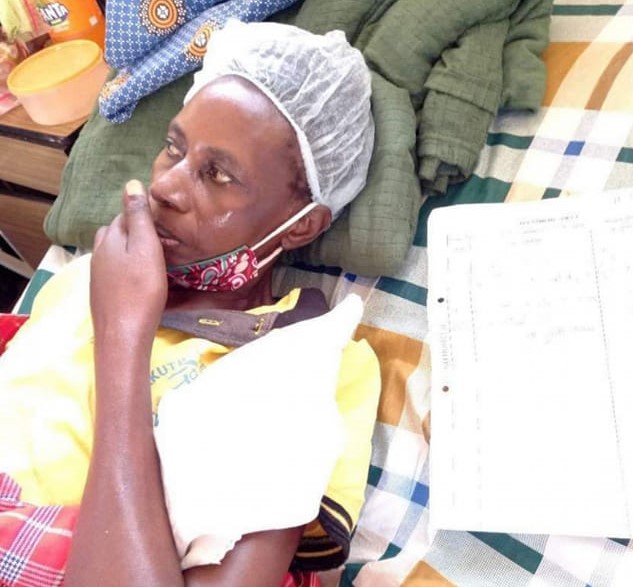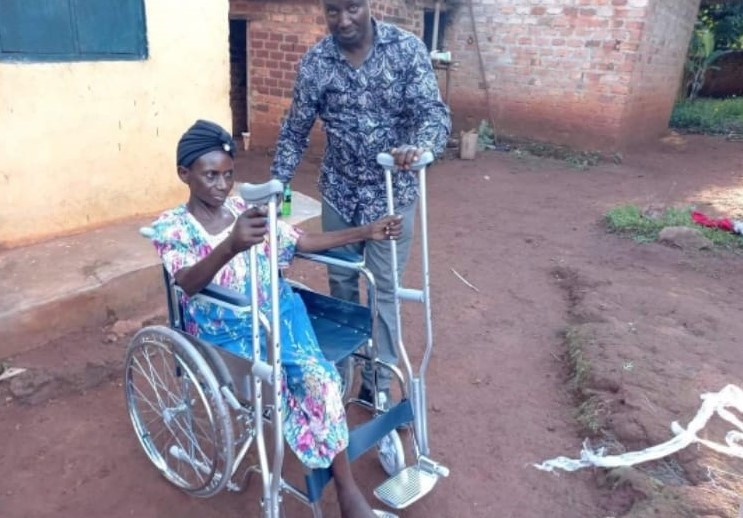 &nbsp&nbsp&nbsp&nbsp&nbsp&nbsp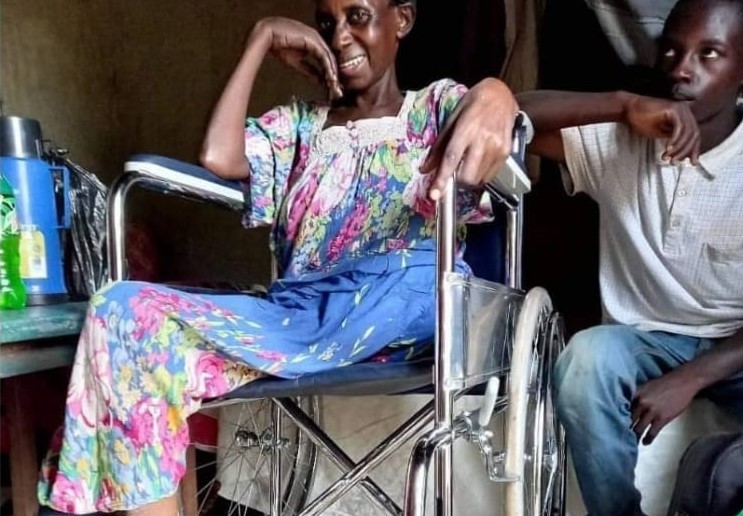 Upon landing yesterday, (thank you all for your prayers), I received a message on my phone that Florence was doing exceedingly well responding to treatment. And also that the Doctor recommended they buy her a wheelchair so that they can take her off the bed and move her around a little bit often. Immediately, I arranged for funds to get her this wheelchair you see on hereunder.

That said, I have received a lot of thank you messages and I appreciate each and every one of you who thanked me. But I want you to thank Veronica Forchu also for drawing our attention to this situation. And most importantly, thank God for using us to save Florence's life.

I remain grateful and indebted to my God for using me to give a meaning to human life.

THANK YOU'LL ONCE MORE. AND MAY HIM CONTINUE TO PROTECT AND BLESS YOU ALL.

DR. DAVID MAKONGO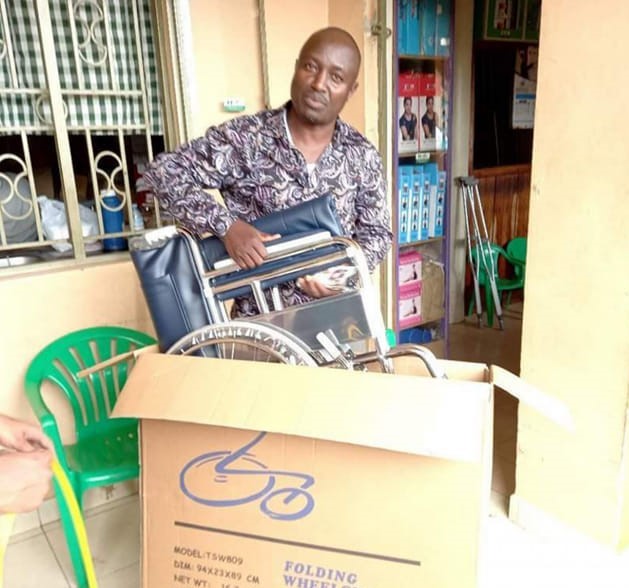 &nbsp&nbsp&nbsp&nbsp&nbsp&nbsp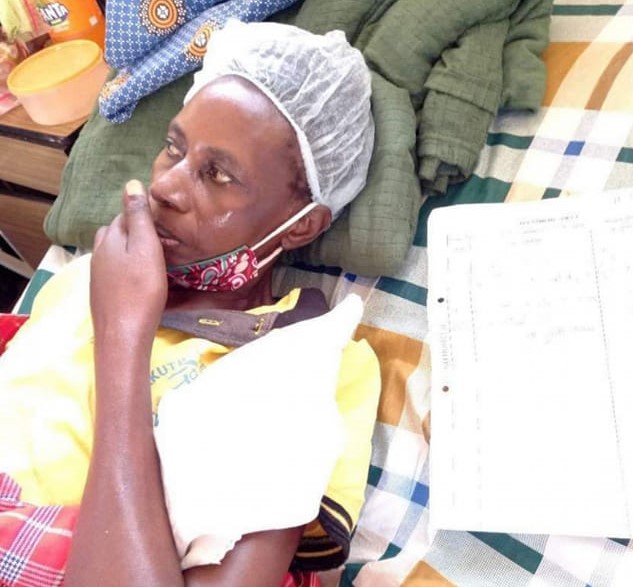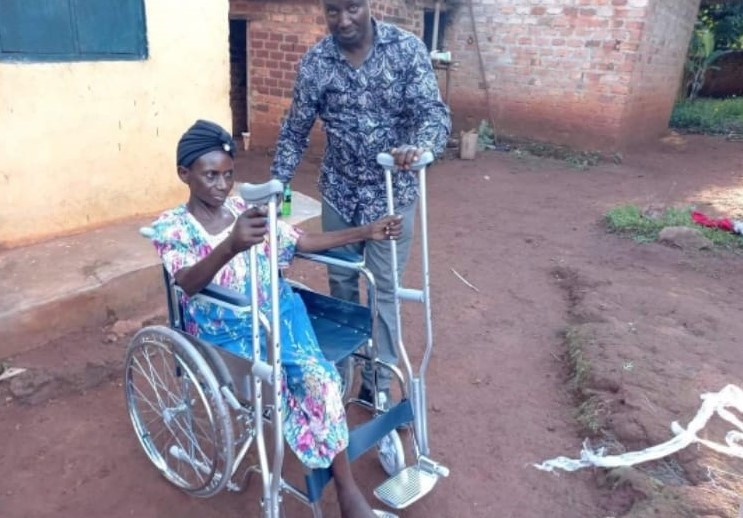 &nbsp&nbsp&nbsp&nbsp&nbsp&nbsp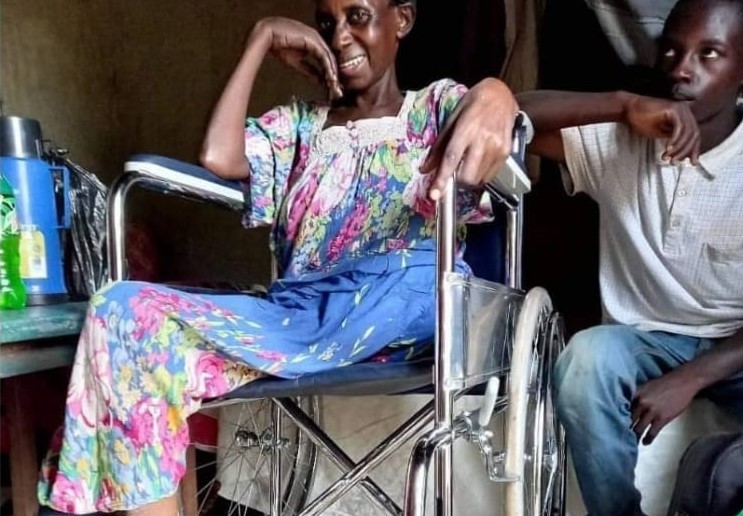 PRAY, PRAY AND PRAY.

MAFAC continues with food distribution to some IDPs in Bamenda. Join me to thank all volunteers and MAFAC. My family very much appreciate the kind words of encouragement and thank you messages we continue to receive from beneficiaris. My family will never eat three square meals a day and forget that some of you need just one meal a day to survive the nest day. Patience, freedom and prosperity are coming. SHARING IS CARING

DR. DAVID MAKONGO
&nbsp&nbsp&nbsp




PRAY, PRAY AND PRAY.

Pray for him and pray for this family. Remember MAFAC does not accept any money or support from anyone whatsoever no matter your good intentions. If you also want however, kindly contact Miss Nguanye directly (the lady speaking in this video) and her number is +237 6 76 68 41 21

THANK YOU FOR YOUR UNDERSTANDING AND GENEROSITY. WE WILL OVERCOME.

DR. DAVID MAKONGO
&nbsp&nbsp&nbsp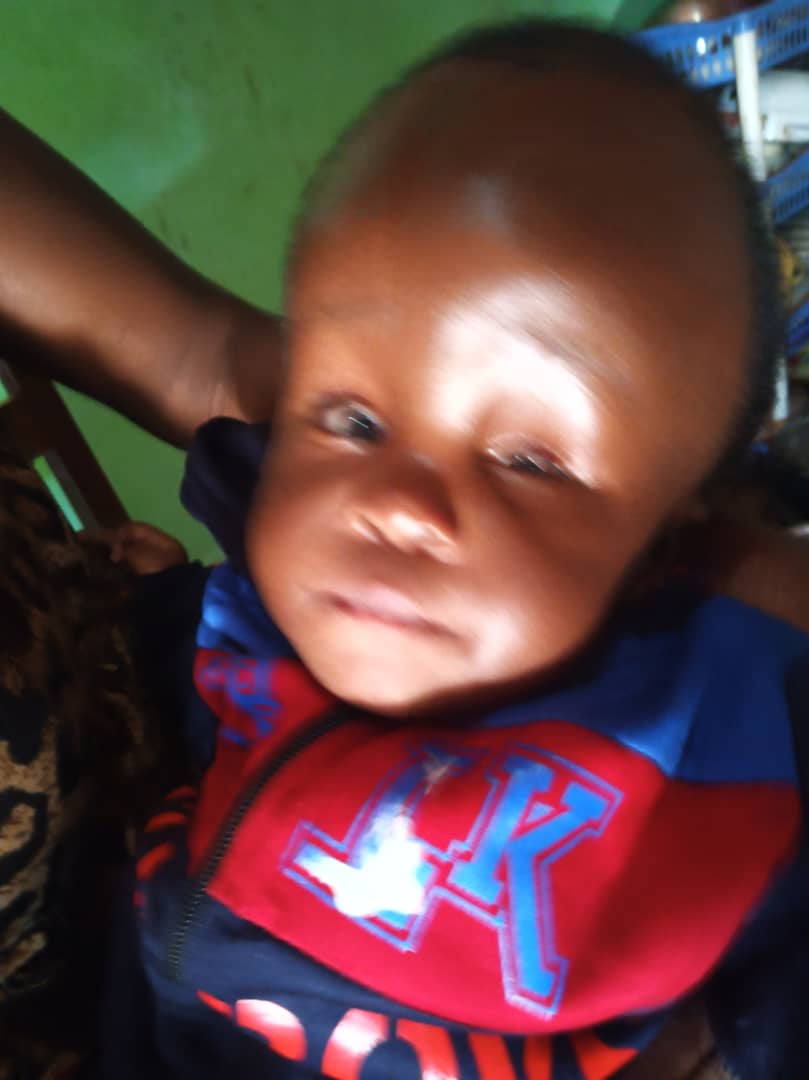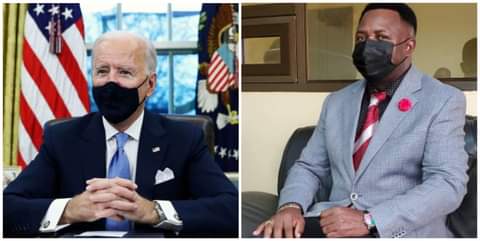 "Only an experienced President, with courage and character like you would solve the Southern Cameroons Virus:"

Dear President Biden, After engaging in grassroots campaigns like millions of my fellow American compatriots to vote for YOU as the 46th President of the United States of America, this is not the time I intended to write this kind of letter to you, My President, in your first 16 days in office. However, catastrophic circumstances have prompted me to do just this, after seeing, reading, hearing and viewing videos of mass murder, mass graves, grave physical and emotional torture, of people including women, children and the elderly in Southern Cameroons....

Hunger is ravaging the Cameroon refugees communities in the Cross River State, Nigeria. The refugees Cry out for Food Aid! Take it seriously and come to their aid before disaster strikes. Hunger is real. It is personified and stands tall like a gruesome monsters worst than the one they have been fleeing from in the Cameroons. Paradoxically, they're not on hunger strike. They simply lack food on the table and ways of sustenance in a foreign land. They're crying because they have nowhere to turn to in order to have food to eat daily. The situation is so alarming now that there is nothing at all but at first when you cured it in the morning, it resurfaced in the afternoon and when you handled it in the afternoon it showed up in the evening. Woe betide those who have children or are sick or are nursing mothers or suffer from a disability.

The Makongo Family Charity recenrtly offered emergency fuddstuff relief to Disables Internationaly Displaced persons in Victoria, in the Southern Cameroons. The items were well recieved by the representatives of MOSAB organization who were responsible for handling the distribution. The recipents also promised to forward a project proposal for sustainabilty to MAFAC for consideration. It should be noted that this is not the first time that MAFAC has reached out to assist people in this particular locality, as as they've done so many times in dozens of communities in the Southern Cameroons with IDPs, as well as to the tens of thousands of refugees in Nigeria. The grateful recipients prayed that God should continue to strengthen MAFAC, and to bless it's founder, Dr. David Makongo.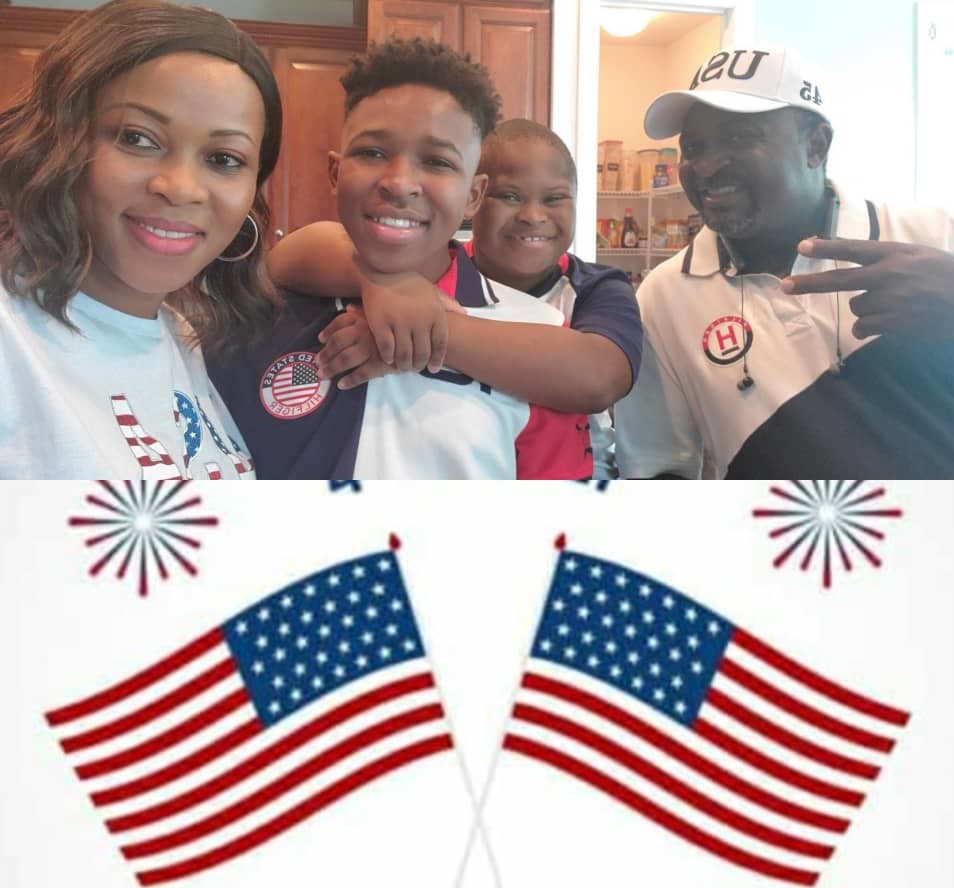 After weeks of field research and in its unrelenting efforts to reach out to the needy and deprived, the Makongo Family Charity has reached out again to hundreds of refugees in Ikom, Cross River State Nigeria, and host to majority of Southern Cameroonian Refugees. The decision from Mafac to reach out is informed by the fact that newly arrived refugees, those not yet registered with the Nigerian Commission for Refugees or the UNHCR find it excruciatingly difficult to have a means of survival.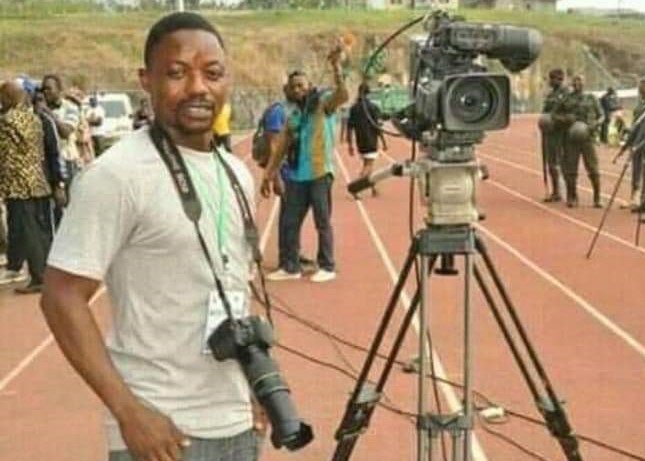 After kickstarting the fight against Covid 19 in Guinea and within the context of its advocacy role, the Makongo Family Charity, Mafac is stepping up the calls for the rights of journalists and for freedom of expression to be respected. Mafac has petitioned the United Nations Educational and Scientific and Cultural Organisation, UNESCO to that effect....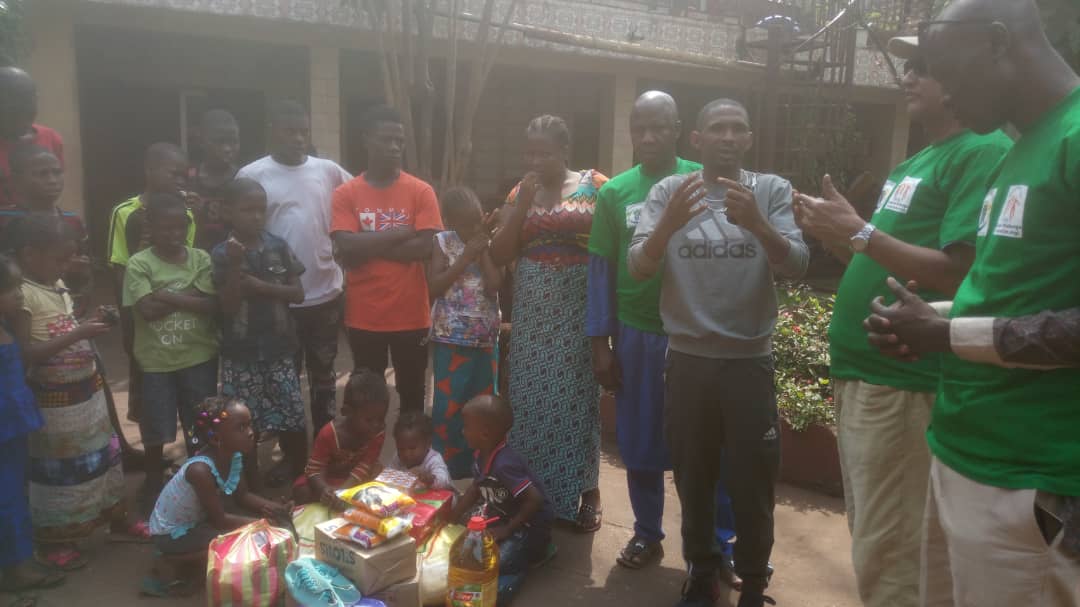 The Makongo Family Charity, Mafac, has touched hundreds of lives of orphans in some areas on the outskirts of Conakry, the Guinean capital. Mafac's Chair, Dr David Makongo, dispatched a team of the Organization's volunteers to share and commune with the less privileged. A need assessment had been made. A need assessment had been made. Three orphanages were visited and in each of them, food...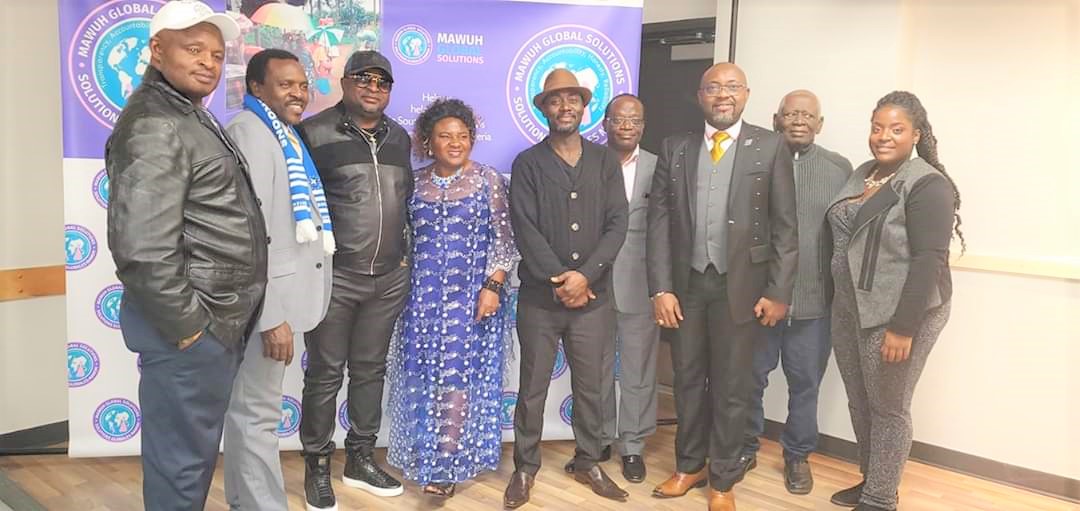 In keeping with its policy of stretching a hand to all individuals and organisations that assist vulnerable people, the Makongo Family Charity, Mafac has supported the NGO, Mawuh Global Solutions in its efforts to reach out to refugees and Internally Displaced Persons, IDPs from Southern Cameroons. To that effect, Mafac has donated the sum of 1000 USD...

He is an Internally Displaced teenager. 16 years of age. He escaped the violence in Bamenda in the North West Region and later found himself in Douala Cameroon's economic capital since February 2017. His father died in the wake of the conflict and his mother had to move to the city center of Bamenda for safety. He had dropped out of secondary school and had very slim hope. His names are AWA BLESS CHI, second to the last son out of eight children to his mum.

With growing number of orphans, abandoned children and destitute families against a backdrop of fighting between government troops and Pro-independence armed fighters, the need for shelter for thousands remained a cause for concern in the North West and South West Regions of Cameroon. The two regions in Cameroon have known a violent armed conflict which escalated 2016.

MAFAC Donates Farm Tools To Women Associations in Guinea To promote agriculture in Guinea and especially in mining areas, the NGO, Makongo Family Charity, Mafac, made a donation to Women Associations in Sidikila, a community located in the Mandiana area, Upper Guinea. The handover of this donation took place on May 7th, 2019 in the presence of the leaders of the said NGOs, the elderly community leaders, and the local authorities.

The Makongo Family Charity (MAFAC) put smiles on the faces of close to a hundred refugees, by distributing Christmas and New Year gifts to them in Takum, Taraba States, in Nigeria. With an estimated number of 40,000 refugees who have fled and moved to Nigeria because of the crisis in Southern Cameroons, the donation was part of its humanitarian support to refugees and IDPs.

The Makongo Family Charity (MAFAC) has provided significant assistance to some wives of Southern Cameroons prisoners of conscience to start their own small businesses. It also provided significant assistance to some prisoners to start their own small money making businesses inside the prison premises. This will help them also provide financial support to their struggling families while still in detention. Scores of the detainees benefitted.

The Chairman of the Makongo Family Charity, (Mafac), used the occasion to encourage the refugees especially those from Cameroon to continue to live in hope and never despair. Dr. David Makongo who decided to use his new year to spend time with the suffering and the needy, advised the refugees to be law abiding in their host country and regularise their situations with the refugee board while praying and working out strategies to return to their country of origin.

After a visit to the children of the nurse who was killed alongside her husband in the wake of the Southern Cameroons war, the Makongo Family Charity, Mafac has continued to provide relief to Internally Displaced Persons in Northern zone of Southern Cameroons for weeks now.The Mafac relief team was at compounds at the Council Junction, two big compounds in Mile 3 Nkwen, two others in Atuakom , One at Mulang all within the Bamenda and Mezam areas. A total of six homes hosting IDPs that came from Bali, Kendem, Chomba, Mbatu, Banso and also from Bafut were visited.

The Makongo Family Charity, Mafac, Refugee Tailoring Training Center, has been awarded its first contract that involves the provision of school uniforms, books and other schools material to hundreds. The announcement was made August 21 2018 in Ikom, Cross Rivers State, Nigeria during the inauguration of the Center. "Let me announce that Mafac is giving this training center its first contract, to sew hundreds of uniforms to pupils and student refugees who would be back to school soon. No child would be left out. We do encourage many more to be confident and visit the center with more of such contracts for the refugees. It is our wish that in a medium and long term, you become self reliant," an address from Mafac's CEO, Dr David Makongo said.

I am humbled to be here today and to be part of this historic event. I want to first thank the Nigerian government for all what it has been doing to carter for the thousands of refugees from Cameroon for close to 2 years now. We want to also thank all the Nigerian families hosting some of our people and all other organisations which have being providing relief for our fellow brothers and sisters.

After Fako Division, the Makongo Family Charity's team of volunteers have been visiting Internally Displaced Persons, IDPs living in bushes and forests in Meme Division of South West Cameroon. Mafac volunteers report that the local community leaders do thorough checks before allowing relief material to reach the IDPs. Transportation of the food and nonfood items into the bushes was also a major challenge.

After hearing the cries of hundreds of children who are refugees in Nigeria, the Makongo Family Charity, MAFAC, has come to their rescue. The philanthropic and humanitarian organization has provided benches and a canopy to these children who were studying under the sun, in one of the refugee camps in order to make the teaching and learning process easier.

The gentleman had spent almost a week with bullets on his body. He was shot in Mamfe by Cameroon's defense forces on June 20, 2018. Like many other victims who take the risk of living the bushes to, visit their homes the survivor was targeted Cameroon soldiers. With a rope tied round his waist to reduce bleeding, the victim was immediately rushed back into the forest.

The detention conditions have been pathetic for the close to fifty sixth Southern Cameroons detainees, in one of the lock up facilities in the Littoral Region, French Cameroun. Some of the detainees were reportedly arrested in the Southern Cameroons. Apart from sleeping conditions, their feeding remains a big challenge.