Donation of benches in Nigeria
After hearing the cries of hundreds of children who are refugees in Nigeria, the Makongo Family Charity, MAFAC, has come to their rescue. The philanthropic and humanitarian organization has provided benches and a canopy to these children who were studying under the sun, in one of the refugee camps in order to make the teaching and learning process easier. MAFAC through a grant of almost 1000 US Dollars was able to also provide food for refugees in Calabar and Ikom as well as provide cables used for electricity provision to the camp hosting the children.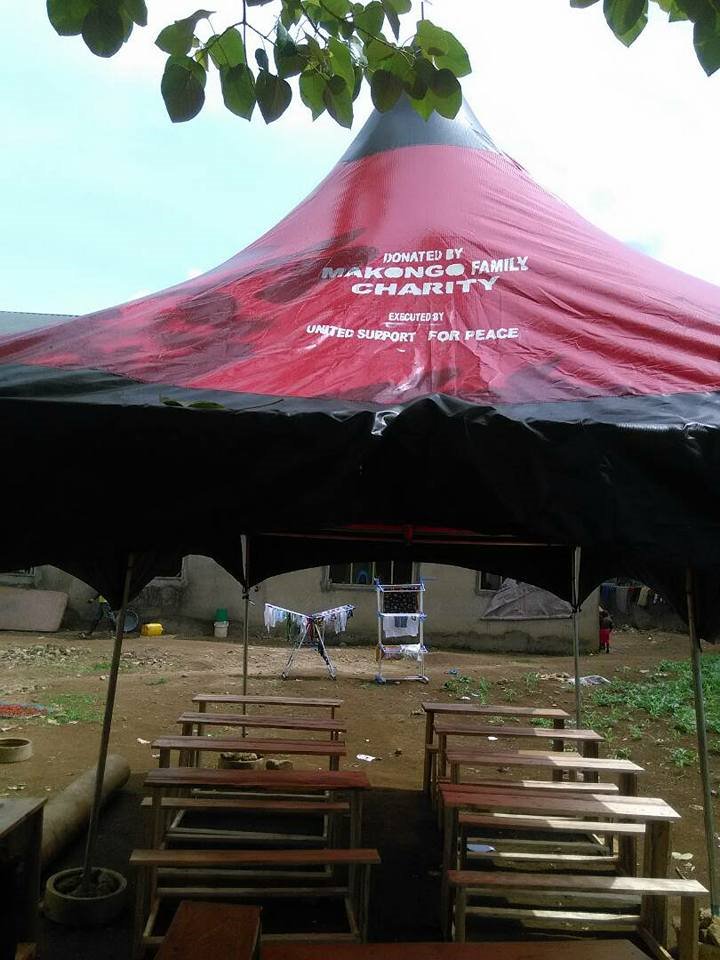 The Project that lasted close to a week was executed by the United Support for Peace, USP, (NGO) whose Founder and President Dr David Makongo had expressed the need to see no refugee child abandoned. The beneficiaries in videos, expressed their gratitude to the Makongo Family Charity when the donation was handed to them on May 3 2018.