Mafac is involved in different programs that seek to improve the well being of all suffering people.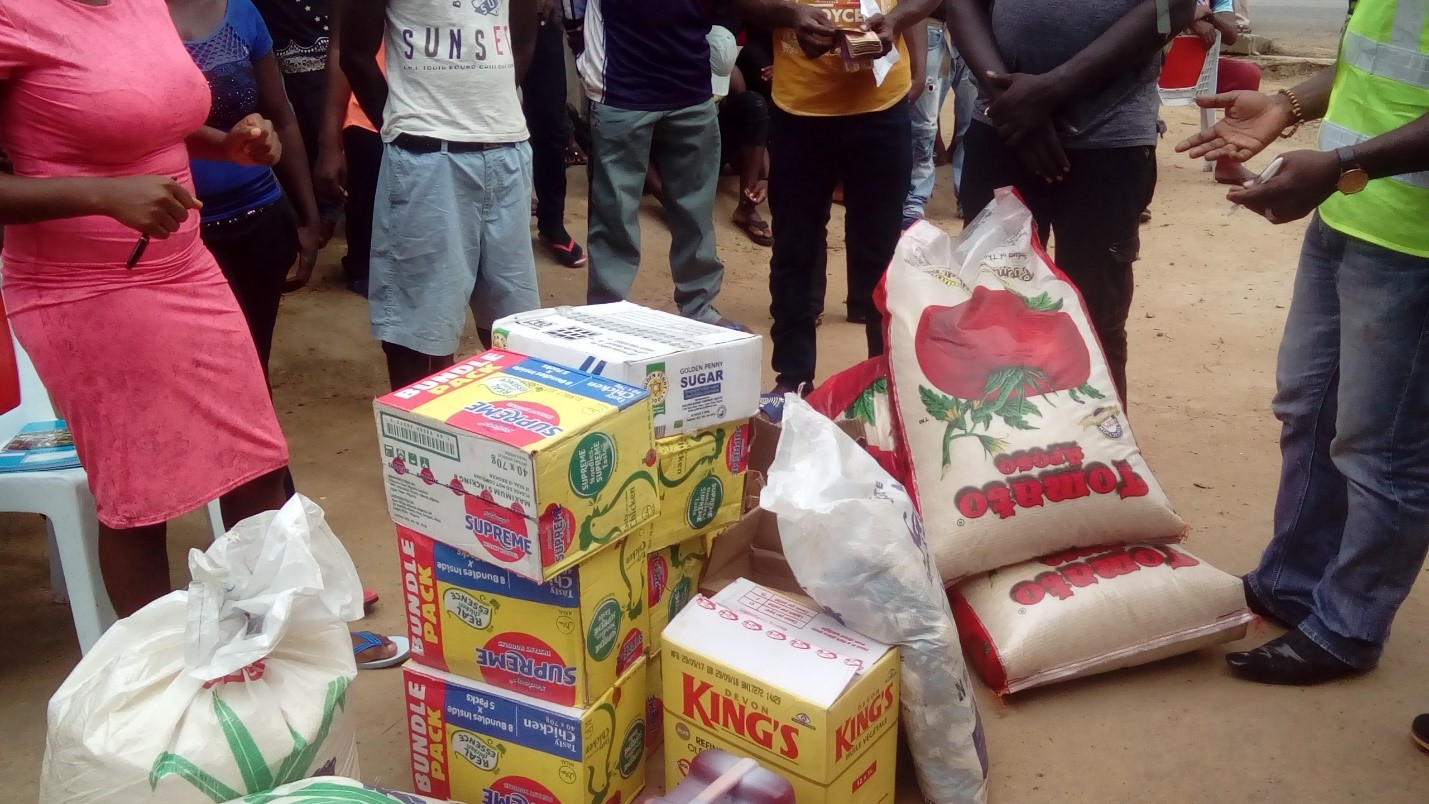 Mafac has focused on humanitarian projects and has been able to extend help to underprivileged persons of all sexes and ages, by paying their medical bills, providing them with food, shelter and clothing. We do intend to do more in this direction. Some of our success stories…
Makongo Family Charity Pays 1000 USD For Double Surgery On Shot Compatriot
Cletus N. rapidly responded to treatment at the Victoria Regional Hospital, South West of Cameroon. He underwent a double surgery to repair a chartered and seriously infected leg.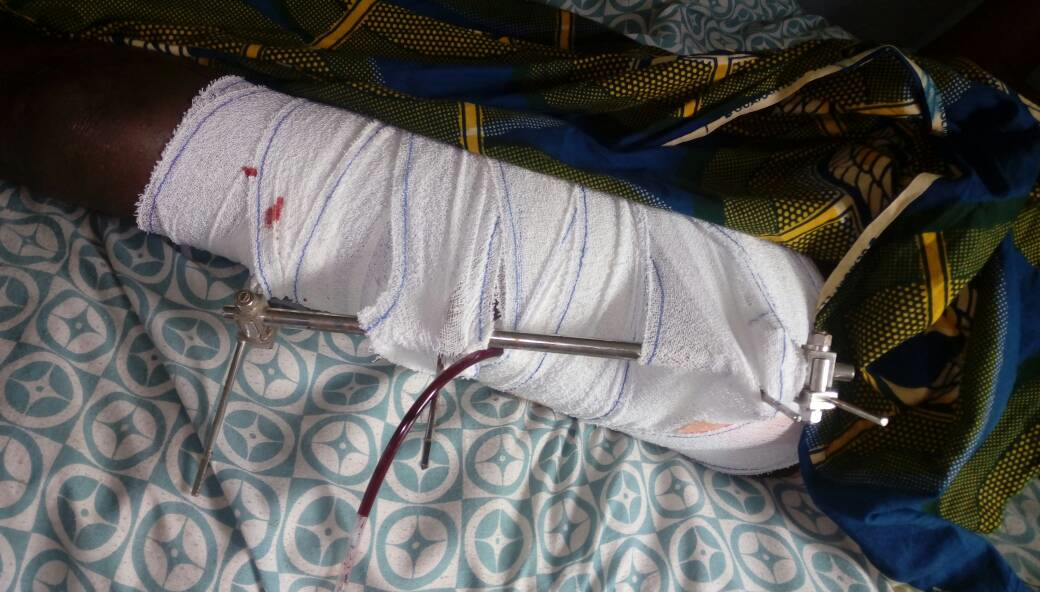 Cletus N. was in March 2018 shot on both legs by Cameroon's military, in the Mbonge locality as he took a walk near his family. He was still arrested and ferried to Buea where he was detained at the Central prison. It was not an easy having access to medication until the intervention of Makongo Family Charity, Mafac. "After confirming his operation, we were asked to finance prison attendants who were to guard him in hospital. We accepted although later, the prison guards, scared of their security asked that we obtain an undertaking from the Procurer General to move Cletus to hospital.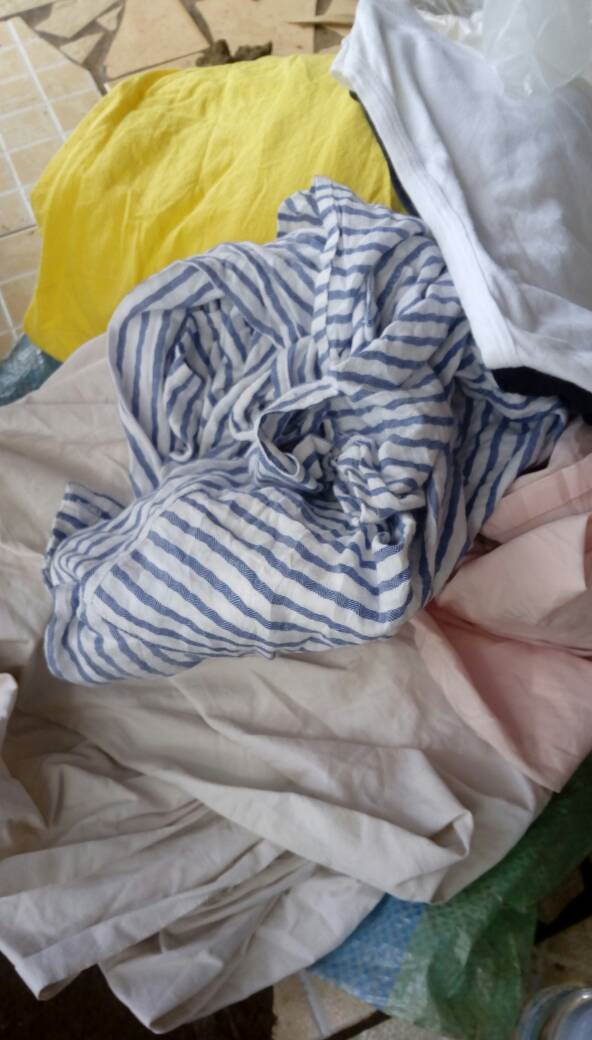 The doctor gave the bill and there was no family member to be contacted as they had all ran into the bushes for safety. We contacted Mafac, which assisted us obtain the undertaking and paid the bills for the double leg surgery to the tune of 500.000 Frs CFA (1000 USD). Cletus N. was also provided with clothing and other items that were urgently needed. We can only express our gratitude to Mafac," a family member recounted. Cletus was discharged, and his health situation being monitored by Mafac's execution partner, United Support for Peace NGO, volunteers. Medics have given assurances that with a successful surgery, fears of amputating Cletus' legs were over. He is expected to complete his treatment while in jail.
Mafac Feeds The Needy, Internally Displaced Persons, IDPs
Hundreds of needy people in Southern Cameroons heaved a sigh of relief after Makongo Family Charity, Mafac, reached out with food and non-food items. The distribution process took place May 12, 2018.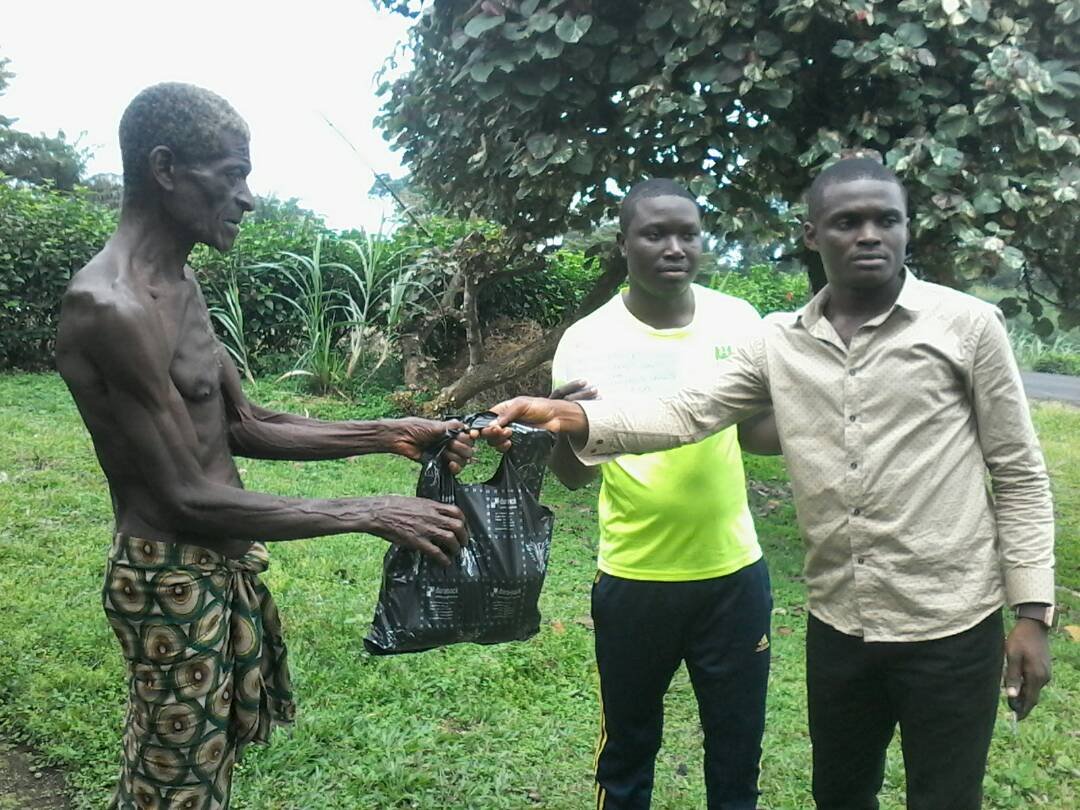 Seventy-five bunches of plantains, seventy-five litres of palm oil, cartons of vegetable oil, maggi and some cash, were donated to some 30 needy families in Fako and neigbouring Divisions in the South West Region. These families are among 200,000 Internally Displaced Persons (IDP)s in the ongoing Southern Cameroons conflict between government troops and the population. They are made up of aged persons, women and children mostly from nearby localities; Ekona, Muea, Muyuka and other communities. The food items and the cash were worth more than 1000 USD.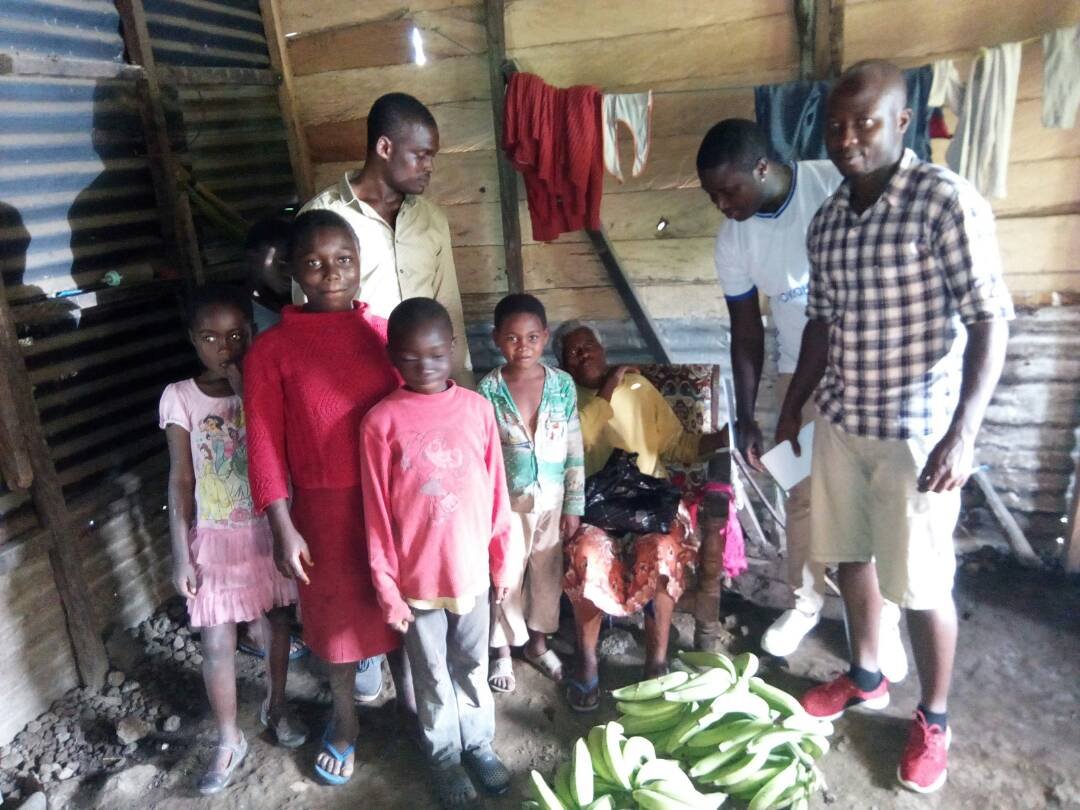 The bunches of plantains donated are entirely from the Makongo Family Charity, Mafac's almost, two hectares of plantain plantation cultivated by the Bonavada University Graduates (BUGA) Association. It was their first ever harvest. Bonavada is a community in Buea, Fako Division. Mafac opened the plantain plantation to keep university graduates occupied. Farming was an option the graduates decided to embark on, to earn a living. Mafac's sharing of relief material to IDPs is expected to extend to the entire Southern Cameroons where IDPs are found. With Field Reports from Mola Manga BUGA Acting President
Rescuing Shot Refugee In Nigeria, Makongo Family Charity (Mafac) Wades In
The gentleman, Ernest Utual was shot on both legs by the Cameroon military on October 1, 2017 in Akwaya, Manyu Division, South West of Cameroon, as he watched demonstrations by pro-independence activists on that day. Rushed to Amana and then to Sankwala Hospital in Nigeria, he faced serious challenges of footing his medical bills for blood transfusion. He also lacked calcium supplements and food.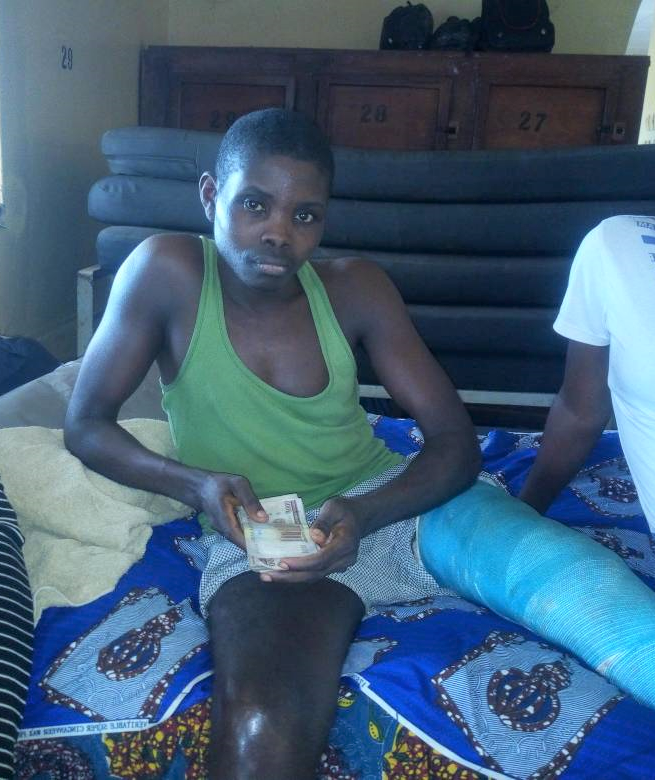 Following reports from United Support for Peace (USP, NGO) Volunteers in Nigeria, the Makongo Family Charity came to Ernest Utual's rescue, May 10 2018. An emergency fund was made available and it was possible for Ernest to pay part of his medical bills. Ernest and his family were also provided with rice, oil and another foodstuff.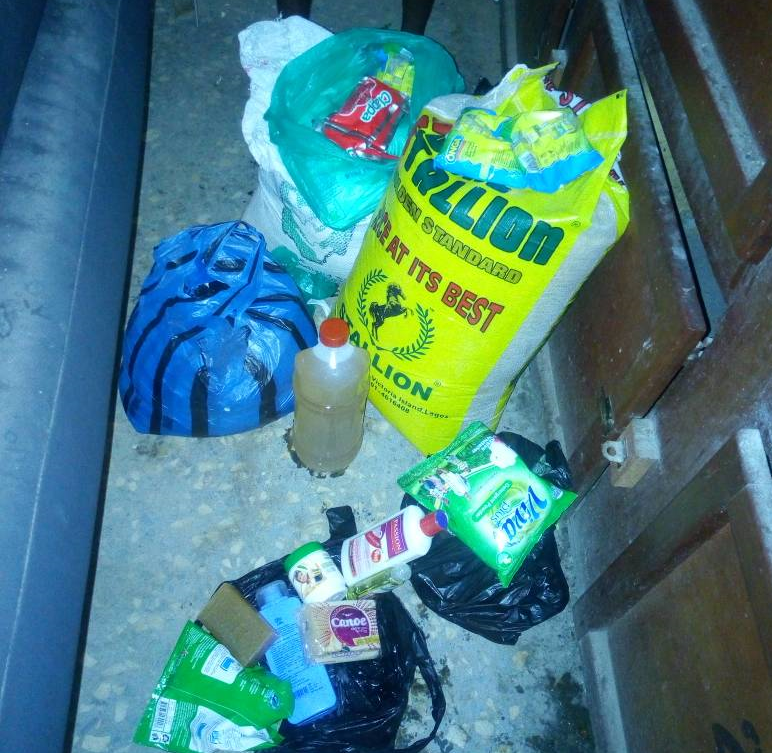 Ernest and his family expressed gratitude to Mafac, with the hope that his other pending bills would be footed by other benevolent people while still waiting on the UNHCR to address his situation. The Makongo Family Charity has waged a very aggressive assistance campaign for all Southern Cameroonian victims of human rights abuses and the community is responding with overwhelming gratitude to the Makongo Family.